The magnificent 44,690 square meter, two level Mall of Thembisa, situated in Clayville, near Thembisa, Gauteng, opened in late 2020 and boasts over 140 retail stores, food courts, entertainment centre, promotional courts and a gym. The Mall offers dedicated public transportation areas and sufficient customer parking and entrances to meet the high-volume of expected foot and vehicle traffic. Technicrete supplied the majority of the precast concrete kerbing for the access roads, building perimeters and the parking areas.
Loftie Eaton, Site Manager at Labucon, the main contractor for services and earth works on the Mall of Thembisa project commented that the good quality of the Technicrete kerb product and their closeness to site were factors in their favourable selection to contribute to the project. "Labucon have worked with Technicrete before, so we know the quality of their products. With a project of this size and the high level of vehicles and people expected to visit the Mall, it was essential that kerbing be not only aesthetically pleasing and to blend in with the design of the Mall, but also offer a long life-span. The fact that they are also a local company with manufacturing facilities close by was a major advantage for this large project" said Eaton.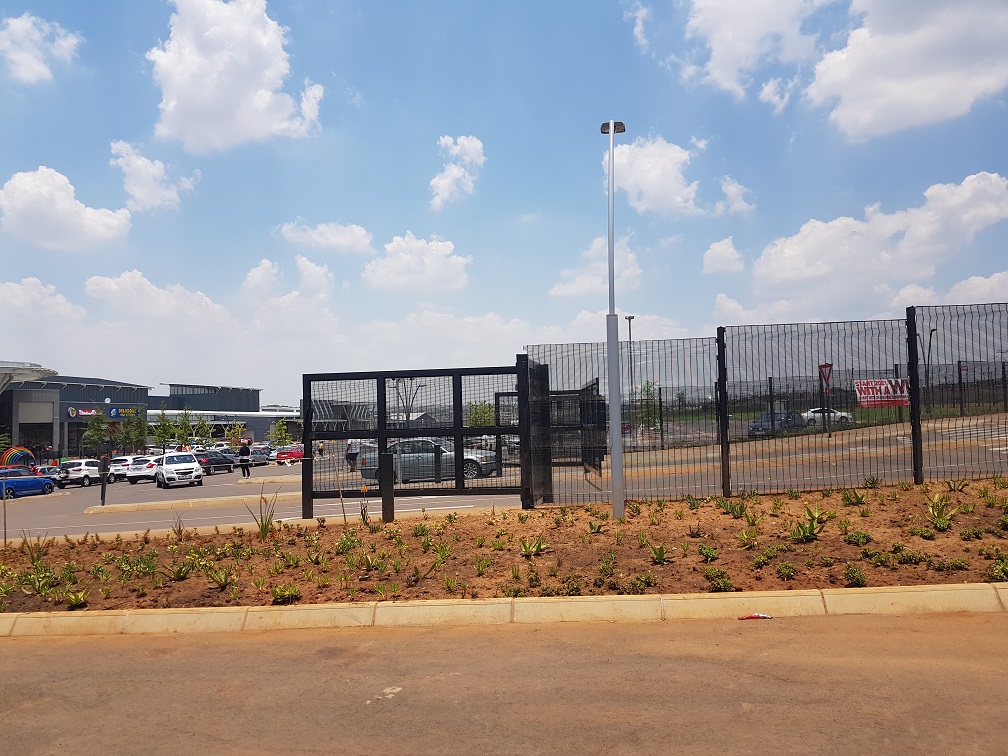 Technicrete supplied 10,000 meters of their Fig7 1000mm kerbs, 10,000 meters of Fig 7 330mm kerbs, 500 metres of their Fig 8C 1000mm kerbs and 1100 metres of their Fig 10 1000 meter kerbs all of which are precast concrete. 1,700 meters of grey Garden kerbs 500x150x75 mm and 12012 m2 of grey Double Zig Zag 60 mm grey paving blocks were used for edge restraint on the pathways.
The Fig 8C kerb is a heavy load duty kerb which is particularly suited for commercial developments whilst the Fig 7 kerb has a 'Splayed' profile which is preferred for developments where vehicles may need to 'bump up' onto a verge in an emergency. The Fig 10 kerb is a light to medium duty bull-nosed edge restraint normally applied around islands in parking areas.
The Double Zig Zag interlocking pavers are ideally suited to shopping centre pavement foot traffic as they offer a continuous, hard wearing surface overlay, which makes them an economical and aesthetically appealing choice.
Arno Smuts, Sales Consultant for Technicrete commented that the Technicrete products selected for the Thembisa Mall are manufactured locally to the highest specified standard, hence the ability of the products to offer a superior longevity to a project that will have an enormous amount of vehicle and pedestrian traffic.