Technicrete was selected to supply pavers and kerbs for the first ten phases of a thirteen-phase high-quality and stylish Woodwind Estates housing development taking place in Centurion, near Tshwane. The estate when completed will occupy 14,500 square meters comprising 700 single and double storey free standing and apartment units.
Werner Bloemhof, Quantity Surveyor with Raubex Building, said "At each stage of the development of Woodwind Estate, a new tender is issued. Technicrete has been awarded the tender to supply pavers and kerbs for each of the newly completed ten phases. This has been based on the quality of their products and cost effectiveness."
"We have received good service and reliable delivery scheduling from Technicrete. Their kerbs and pavers offer estates such as Woodwind an aesthetically pleasing finish and a longevity that is needed in an estate where there will be a large amount of traffic and foot flow-through" said Bloemhof.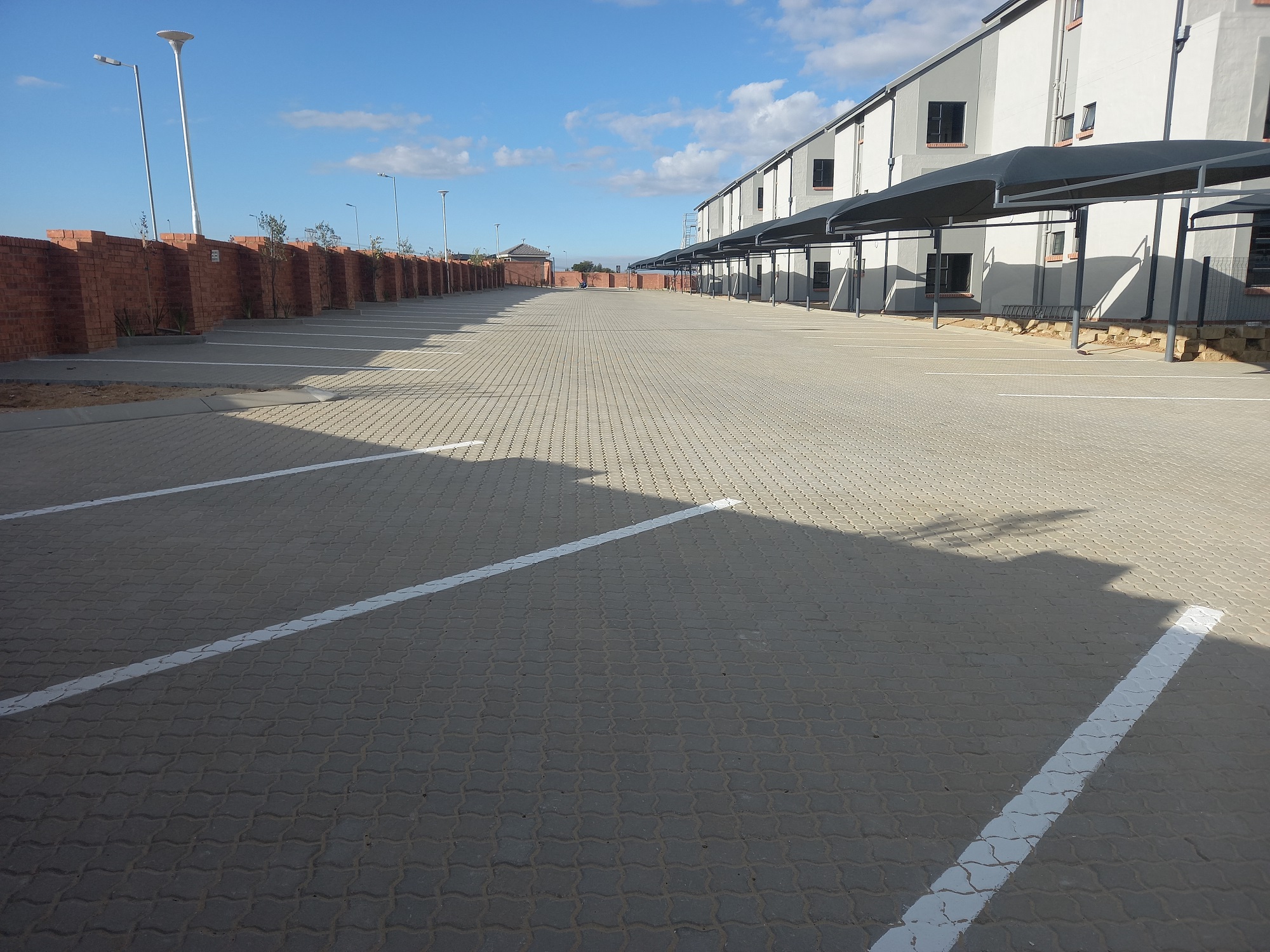 "Over the first ten phases Technicrete has supplied over 60,000m2 of Bondbrick and DZZ Interlockers and 6,000m of Fig.8b kerbs. The Fig.8b are mountable kerbs of 300x175x7mm suitable for medium loading, and have a sloped profile in order not to damage vehicles that may need to move onto the pavement or grassed area" said Luan van der Berg, Sales Consultant for Technicrete.
The Bondbrick, is a cost-effective traditional paver that offers long durability. Bondbrick is well suited for estates such as Windwood and was designed with applications such as parking areas and pathways in mind. Sizes include 50mm x 200mm x 100mm, 55 x 200mm x 100m and 60 mm x 200mm x 100mm.
The DZZ Interlocking paver from Technicrete forms a continuous interlocking and hard-wearing surface overlay, which offers an extremely elegant finish. Sizes include 50mm x 220mm x 97mm, 60mm x 220mm x 97mm or 80mm x 220mm x 97mm.
Colours for both paving blocks and kerbs include slate, terracotta, plum, grey, autumn and tan.